Library
Holdings at present number over 140,000 volumes on Buddhist studies collected mainly under the name of the 'Reiyukai Library' and the 'International Institute for Buddhist Studies', the predecessor and parent organization of the College.
The Library, possessed of essential research materials released all over the world, is well known as an excellent research library.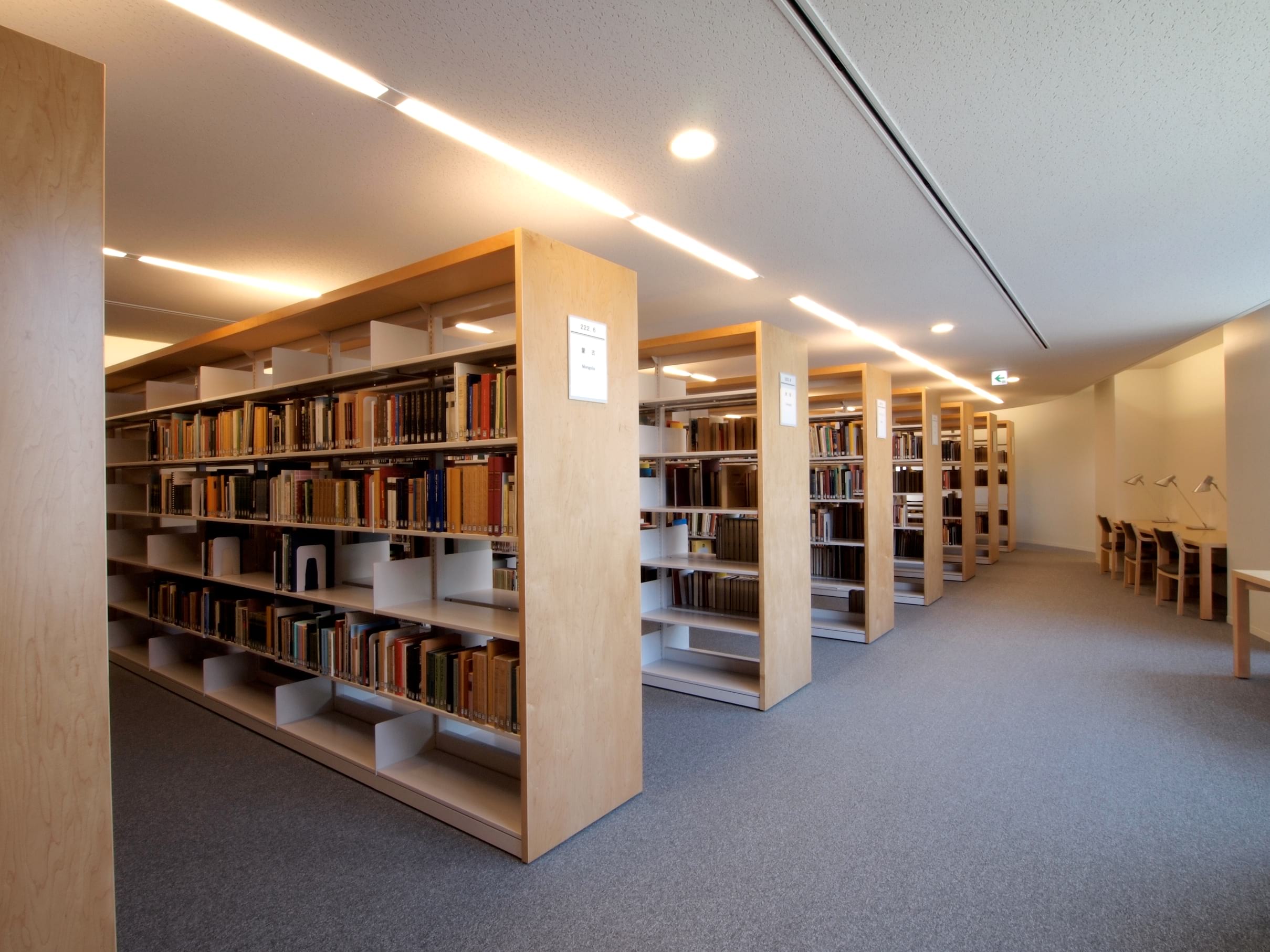 Students and faculty may browse freely in the stacks, which are open (except for the rare-books room), and may also browse relevant books regardless of the languages in which they are written because all books are systematically shelved according to subjects. Borrowing is also possible under certain conditions.
The catalogue is fully computerized, and there are facilities for obtaining materials that are not held in the library via library loan. The library also offers a reference service.
Collection
Several Buddhist Sanskrit texts and various editions of the Chinese Tripitaka and their Japanese versions; important Tibetan editions of Kanjur and/or Tanjur; single editions of the Pali Tipitaka; and Mongolian Kanjur. Some of these scripts are kept on fiche and digital documents. For details, see Tripitaka Collection.
The collections of distinguished scholars such as the late Professors Frank-Richard Hamm (Bonn, 1920-1973), Ludwig Alsdorf (Hamburg, 1904-1978), and Yutaka Iwamoto (1910-1988).
Various kinds of reference works for Buddhist studies.
Over 2,200 serials related to Buddhist studies are held. Half of the current 614 titles (358 Japanese titles and 256 foreign titles) are received on an exchange basis from different institutions. Please refer to the "List of Publications Received" which is published annually by the Library. Readers may obtain bibliographical information of those serials in detail. Data regarding holdings of those serials is recorded in the "Union Catalogs of Books and Serials" presented on the internet by the National Institute of Informatics.
Bibliography and Concordance
The Library is compiling a bibliography for Buddhist studies and bibliographic database on Chinese Buddhist Tripitakas.